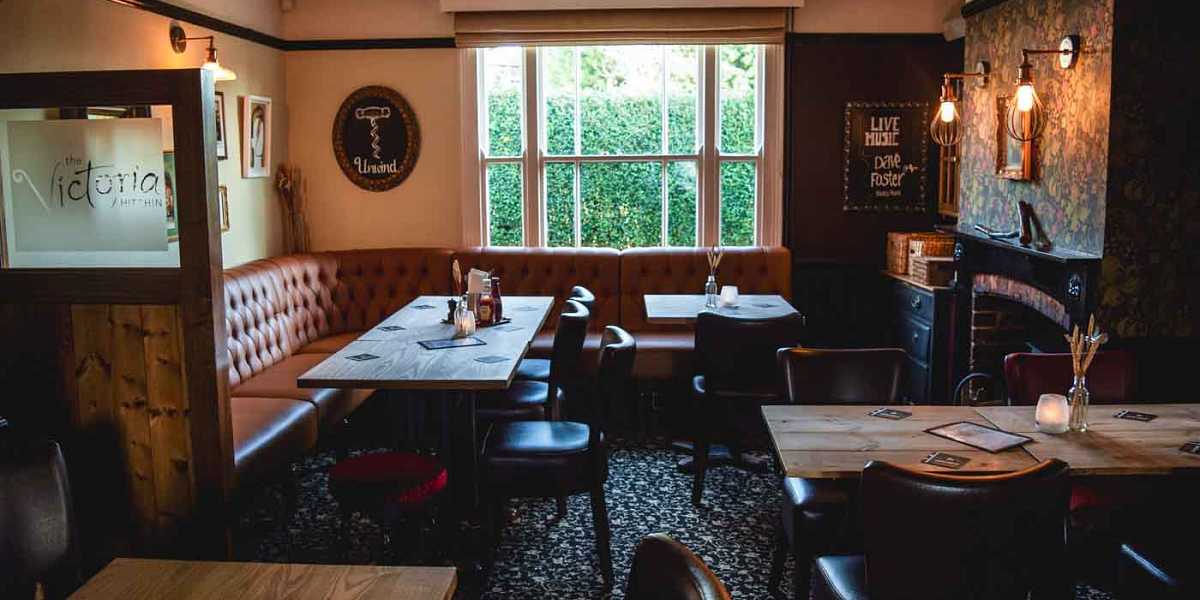 CURRENTLY CLOSED FOR A REFURB
... please sign up to our mailing list below for news on our OPENING WEEK.




Welcome to The Victoria Hitchin
.....a community pub with a big heart in the historic market town of Hitchin, Hertfordshire. Serving up fresh food daily, real ales, real pies & themed food evenings, live music, quiz nights & private dining. We have a great big beer garden, a barn for hire & a real fire, we don't have a car park but you can park your bike .... all this and so much more packed into a very cosy Victorian pub....... everyone's favourite local!

SOME HISTORY...
The Victoria Public House was purpose built to serve it's community in 1865.
Back then it was previously known as The Cricketers, but there was another pub situated on the Bedford Rd with the same name, naturally this lead to confusion, so the two Landlords decided to settle the matter by meeting on neutral ground between the two premises, this was Butts Close. Some say the matter was settled by simply tossing a coin, although others suggest a duel. Either way The Cricketers on the Bedford Rd won, sadly a pub no more, and in Victorian times it was very popular to choose Royal titles so this pub was re-named and The Victoria was born.

Originally it was a "Spit and Sawdust" pub and earlier in the twentieth century the barns at the back of the buildings were used for selling feed for animals such as pigs, hens and rabbits.
Victoria Kevans took over as Landlady in 2006, daughter to her predecessor Cilla Kevans, The Vic has featured heavily throughout her life, as a social hub and workplace. During her 10 year reign Victoria has gradually extended and modernised things to create the comfortable surroundings you are welcomed to today. The car park has been removed to make way for a lovely open beer garden with an impressive sheltered area, the old barn has been transformed from a storage area into a function room available for private hire, live events and free community use whilst the rest of the pub has undergone a complete refurbishment acknowledging it's Victorian roots with sympathetic decor amongst modern amenities.
In a climate where 28 pubs are closing down every week, we can proudly say that The Victoria pub is still serving it's community and will do so for many years to come.