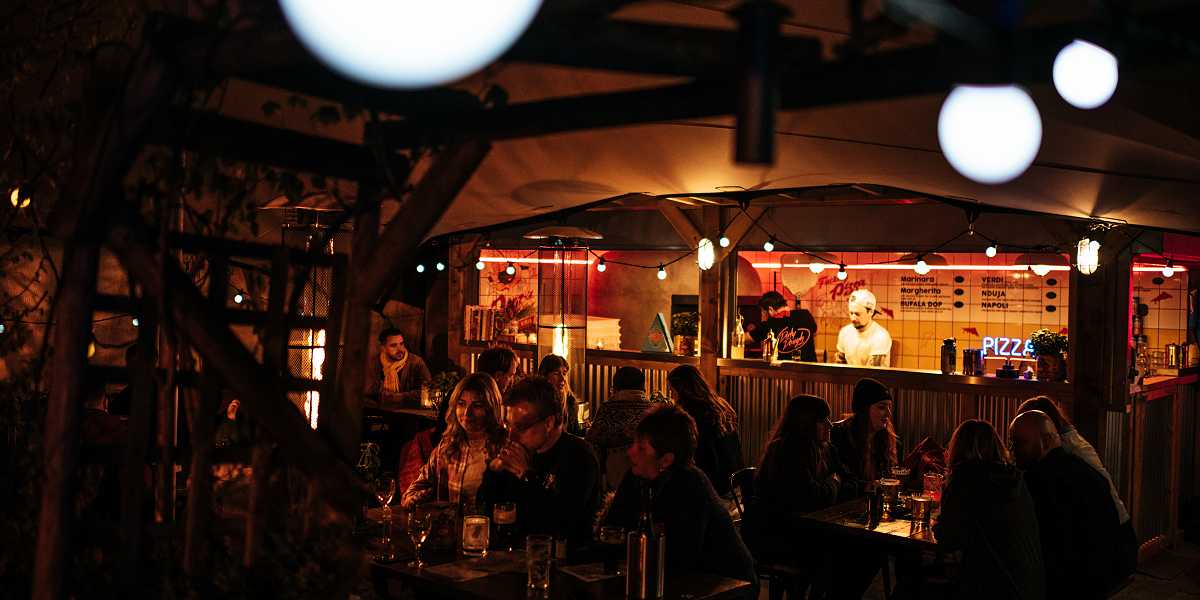 STREET FOOD PUB | LIVE MUSIC | OPEN TUES TO SUN | SUNDAY ROASTS ARE BACK
BUN LOVIN' CRIMINALS | the holy grail of buns, fries & sides | THURS TO SUN
DIRTY DOUGH PIZZA CO | authentic Neapolitan pizza | THURS TO SUN
SUNDAY ROASTS | every week OCT to APRIL
EVENTS
BOOK NOW
GET IN TOUCH!
OPENING + FOOD SERVICE TIMES
MON ... CLOSED (except Bank Holidays)
TUES ... 4-11 | no food
WEDS ... 4-11 | no food (except quiz night)
THURS ... 4-11 | BLC + DDPC 4-9
FRI ... 12-12 | DDPC 12-2 & BLC + DDPC 4-9
SAT ... 12-12 | BLC 12-3 & 5-9 + DDPC 12-9
SUN ... 12-11 | SUNDAY ROASTS 12-5 + DDPC 12-8
Upcoming Events
QUIZ Wed, 19th Apr - 7:00pm
HOW IT WORKS
BOOK A DINING TABLE VIA OUR APP
Bookings are live via our app. If you haven't yet downloaded our app then you can follow the link below as you will be the first to hear of all of our upcoming events and most importantly, our bookings. See below for our full opening hours. For parties of 8+ please email your request to info@thevictoriahitchin.com
WALK IN'S // JUST DRINKS // GROUP RESERVATIONS
We take bookings for dining tables, if you wish to come down for drinks then we have plenty of tables available on the door on a first come basis. You can of course eat at these tables too and there is no time limit on these tables. Please don't call us ahead of your visit, we can't tell how busy it will be ahead of time. Please email for parties of 8 or more.
FOOD // DIRTY DOUGH PIZZA CO // BUN LOVIN CRIMINALS
BUN LOVIN CRIMINALS the holy grail of buns, fries & sides served every THURS to SAT.
DIRTY DOUGH PIZZA CO - authentic Neapolitan pizza served form our external pizza kitchen every week THURS to SUNDAY.
SUNDAY ROASTS ... are back and currently being served until Easter Sunday.

UPDATES
Our instagram page is the best place to follow us for up to date information as we update this regularly.
- - - - - - - - - - - - - - - - - - - - - - - - -
Thank you for your continued support.
Cheers, Vic, Tom & all the Crew.
Download our app to book dining tables and receive notifications about upcoming events.
DOWNLOAD APP
SOME HISTORY...
The Victoria Public House was purpose built to serve it's community in 1865.
It originated as The Cricketers but there was another pub situated on the Bedford Rd with the same name which had to confusion, so the two Landlords decided to settle the matter by meeting on neutral ground at Butts Close to decide each pubs fair fate by a duel no less! The Cricketers on the Bedford Rd won, sadly a pub no more, and in Victorian times it was very popular to choose Royal titles so this pub was re-named and The Victoria was born.

Originally it was a "Spit and Sawdust" pub and earlier in the twentieth century the barns at the back of the buildings were used for selling feed for animals such as pigs, hens and rabbits.
Victoria Kevans took over as Landlady in 2006, daughter to her predecessor Cilla Kevans, The Vic has featured heavily throughout her life, as a social hub and workplace. During her 17 year reign Victoria has gradually extended and modernised things to create the comfortable surroundings you are welcomed to today. The pub has undergone refurbishments acknowledging it's Victorian roots with sympathetic decor amongst modern amenities and personal touches. The spacious beer garden has an impressive sheltered area, the old barn has been transformed from a storage area into a function room available for private hire, live events and free community use. The Victoria is the true meaning of a public house, everyone is welcome and made to feel at home.
In a consistently difficult climate where 28+ pubs are closing down every week, we can proudly say that The Victoria pub is still serving it's community and will do so for many years to come. Cheers to that!