Testimonials
Whether you've come along to one of our events, had dinner or just a drink and have something to say… don't be shy… this is the place to do it. Maybe you want to respond to something another contributor has posted. Or you may simply wish to say hello… we'd love to hear from you!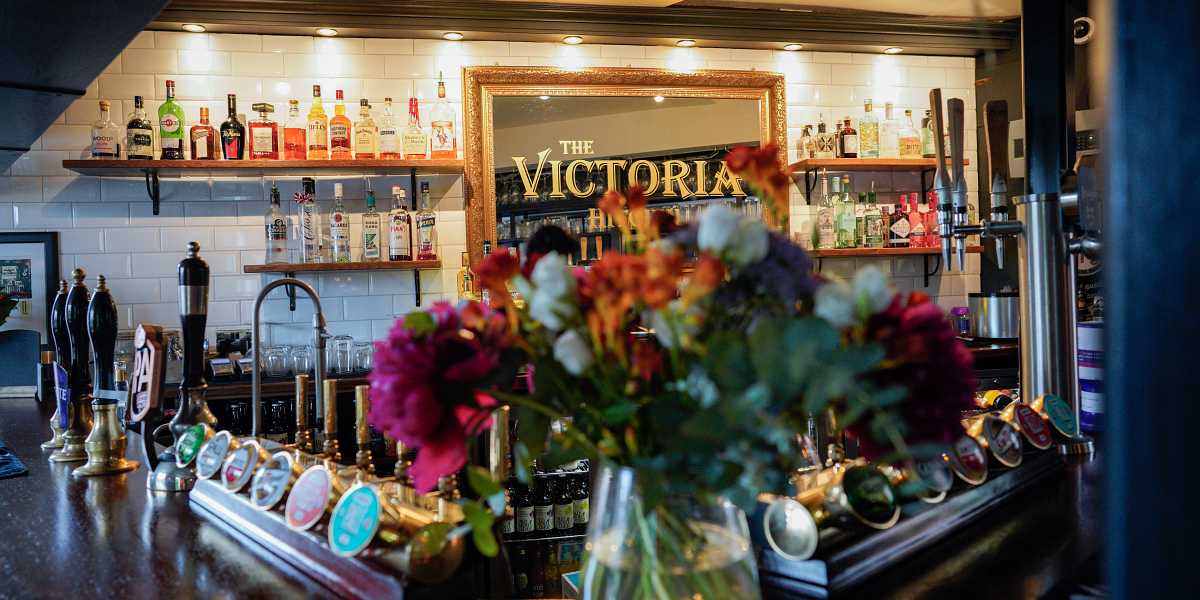 Brilliant food and service
The best venue in Hitchin, staff are incredible and the food and entertainment is great. Very regular events including st food fridays add to the already incredible vibe. One visit will not be your last.
***** Good selection of craft beers and friendly staff and good atmosphere.
I had a party for my daughters christening in the barn at the Vic and it was fantastic. The food was amazing, we had vegan deli boards and meat and cheese platters with potatoes, salads and slaw. Everyone said what a great venue it is and the vibe was really relaxed, the staff were so helpful and catered to our every need. Would highly recommend!! thanks for such a wonderful time
A great people's pub fully recommended
Excellent pub with a great selection of beers ,lovely atmosphere
Nice pub, and beer garden, good selection of beers, worth a visit if for a drink or food you won't be disappointed, friendly pub and staff
Big choice on menu and meals we had were all good. Loved the roast on Sunday. Dogs welcome in bar area. Friendly service.
***** A true proper boozer. Marvellous.
Great food tonight out in the beer garden. I shall be back soon
Lovely staff, very friendly. Great beer, nice vibe. Perfect drinking hole
We've being here for drinks before, but today we went for a Sunday Roast that I must say, it was absolutely delicious! My chicken dish was amazing. My girlfriend got a beef one that was outstanding. They took lot of care with my sister-in-law that have lots of allergies. 100% recommend! We will be back for sure!
Excellent community pub. Dog friendly. Great food, Great beer, Good wine, Good service with friendly staff. Live music venue. Beer garden. Simply the best!
The 'Vic' is best pub in Hitchin, if not North Hertfordshire. If she was a friend, she would be your best friend; entertaining, friendly, knows a good tune, cooks amazing good and is the perfect host. Whether it's supper club on a Monday, live music on a Saturday, street food on a Friday evening or simply a good pint (great selection), a good book and some quiet time on a mid week afternoon, the 'Vic' will impress you, make you feel at home and leave you wanting more.
Lovely Sunday lunch, helpful attentive staff and a pub like they used to be, would definitely go again
Five of us turned up on a busy midweek evening and couldn't find anywhere to sit. The landlady (if not, then someone who is to the manner born) spotted us and showed us to a table in the barn, and we were looked after for the rest of the evening. Thank you very much to the staff at The Vic for your hospitality.
Had the best Sunday roast at the Vic! Fab food fab service bar staff always very friendly and you never have to wait long to be served. Well done the Vic!
Excellent food - pies are the best, sides are amazing. Service was friendly - can't recommend it enough.
We decided to go here due to the reviews. We ordered two roast dinners. Initially when it was served, I thought not enough meat, boy I was so wrong. Everything about this dinner was superb. The potatoes were the best I have ever eaten. The veg, the Yorkshire pudding, the gravy and the meat was so so tasty it was unbelievable and everything was home made. Gutted I couldn't eat a desert as I was so full. Can't wait to go back.