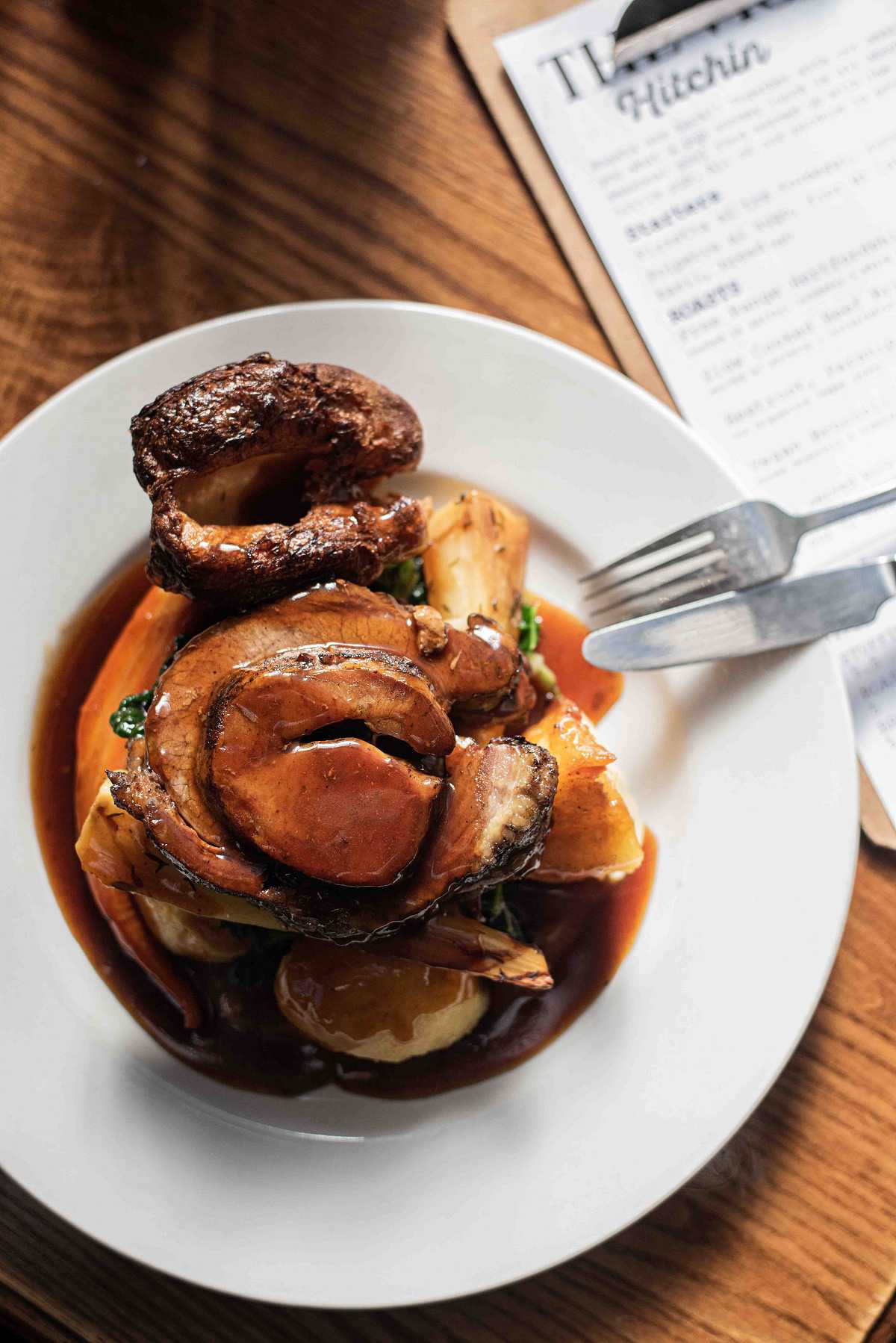 OCT 2022
That's right, we're serving our hearty, home cooked Sunday roast menu again from 12-5pm every Sunday (except Xmas Day) until Easter 2023 when we revert back to our Summer dining options.
We currently offer roast beef and roast chicken supreme, Chef Mike's delicious beetroot, parsnip & walnut nut roast and our vegan roast with our homemade broccoli and almond balls, roast turkey will be available throughout December. All of our roasts can be available gluten free, we serve kids portions and also offer our DDPC menu alongside from 12-5pm.
We've got some brand new small plates dishes, a delightful three cheese pizzette with courgette & fresh chilli and a sumptuous polpette meatballs in a sweet tomato sauce served with dipping bread, both are quite simply delicious and perfect to share pre-roast.
Our very cosy Victorian pub is not blessed with space so do book to guarantee a table inside. Our barn may also be available for dining if it's not already booked for a large dining party. We do accept walk-in's where possible but can't of course guarantee for these.
TO BOOK ... all of our dining table availability is on our BOOKING APP currently taking bookings a maximum of two weeks and a minimum of 5hrs in advance. If you miss the cut-off or there isn't availability then you can always give us a call from 11am that day for last minute availability as there are always cancellations, 01462 432682.
LARGE TABLES for 8+ then please email directly info@thevictoriahitchin.com We can seat up to 12 people in the pub and are heated barn can seat 12-25. We just require a small deposit to book the spaces and a pre-order, all details we will confirm via email.